Boost your life with a C60 lifestyle!
Alga mask
Usual price
Sale price
CAD $ 29.95
Unit price
by
Sale
Out of stock
A nourishing, hydrating & softening mask!
✨The Alga mask stimulates, purifies and regenerates your skin.
The Alga Mask is designed to deeply nourish your skin with an array of active ingredients, starting with C60; a super antioxidant that regenerates and detoxifies your skin in addition to preventing skin aging and the appearance of fine lines and wrinkles!
Green algae are rich in magnesium, minerals, antioxidants, vitamins and essential fatty acids for healthy skin. These nutrients protect collagen and elastin fibers, responsible for the suppleness and firmness of the skin.
The Alga mask also contains marine collagen and vitamin C. It is literally a "bomb of active ingredients" good for your skin.
✨Sound stimulating and regenerating effect is therefore reflected in more hydrated, supple and fresh skin as well as a brighter complexion.
On application, feel the sensation of freshness that emanates from your skin. Nothing is more convincing than seeing its effectiveness for yourself!
📌How to use:
1- Wash & rinse your face with our Cleansing lotion;
2- Apply the Alga mask evenly on your face and lips using your fingers;
3- Leave on for 30-45 minutes (or overnight if you wish);
4- To remove it: using your fingers (over the sink or in the shower), before rinsing with water, rub on your skin from top to bottom: thus the mask will small grainy rollers (the Alga mask exfoliates during this step);
5- Rinse the excess with water;
6- Apply your favorite Carbon Living moisturizer favoring the cheek and forehead areas.
* After applying the Alga mask, moisturize your face. We recommend the use of the toning cream, the regenerating cream or the sensitive skin cream. *
** It is recommended to make one application per week. In the winter season, 2 to 3 times a week may be necessary if your skin is dry **
*** For a mask adapted to the summer climate, we advise you to alternate with the C60 mask ***
✋Psst!
✨Il se peut que ta peau "boive" tout le masque à la première application: c'est qu'elle en avait really need🥰 Si ça t'arrive, simplement en remettre
✨Le masque Alga est fait à partir d'algues vertes, celles-ci lorsqu'exposées à l'oxygène brunissent. Donc, si ton masque Alga devient brun, c'est normal et celui-ci ne pert pas toutes ses belles propriétés.
✨ Yield: une around twenty of mask, therefore amounts to $1.50 for the mask!
📌Ingredients:
Aloe gel, avocado oil, green algae, colloidal oatmeal, vegetable glycerin, vitamin C, marine collagen, Geogard ECT, pearls C60 and essential oils of spearmint and blue tansy.
Format :
50 grams
The best of nature for you!

At Carbon Living we offer you the best of nature, because we believe that the best lies in it.

That's why we carefully choose all our ingredients and infuse them with C60 natural (contained in the shungite stone) in order to enhance its benefits.
Love & Intentions

All of our products are handcrafted through a ritual of intentions of Love and Peace.
We're here for you !

You have a question ? We are here to answer it.

Click on the chat and we will be happy to answer your questions.
Share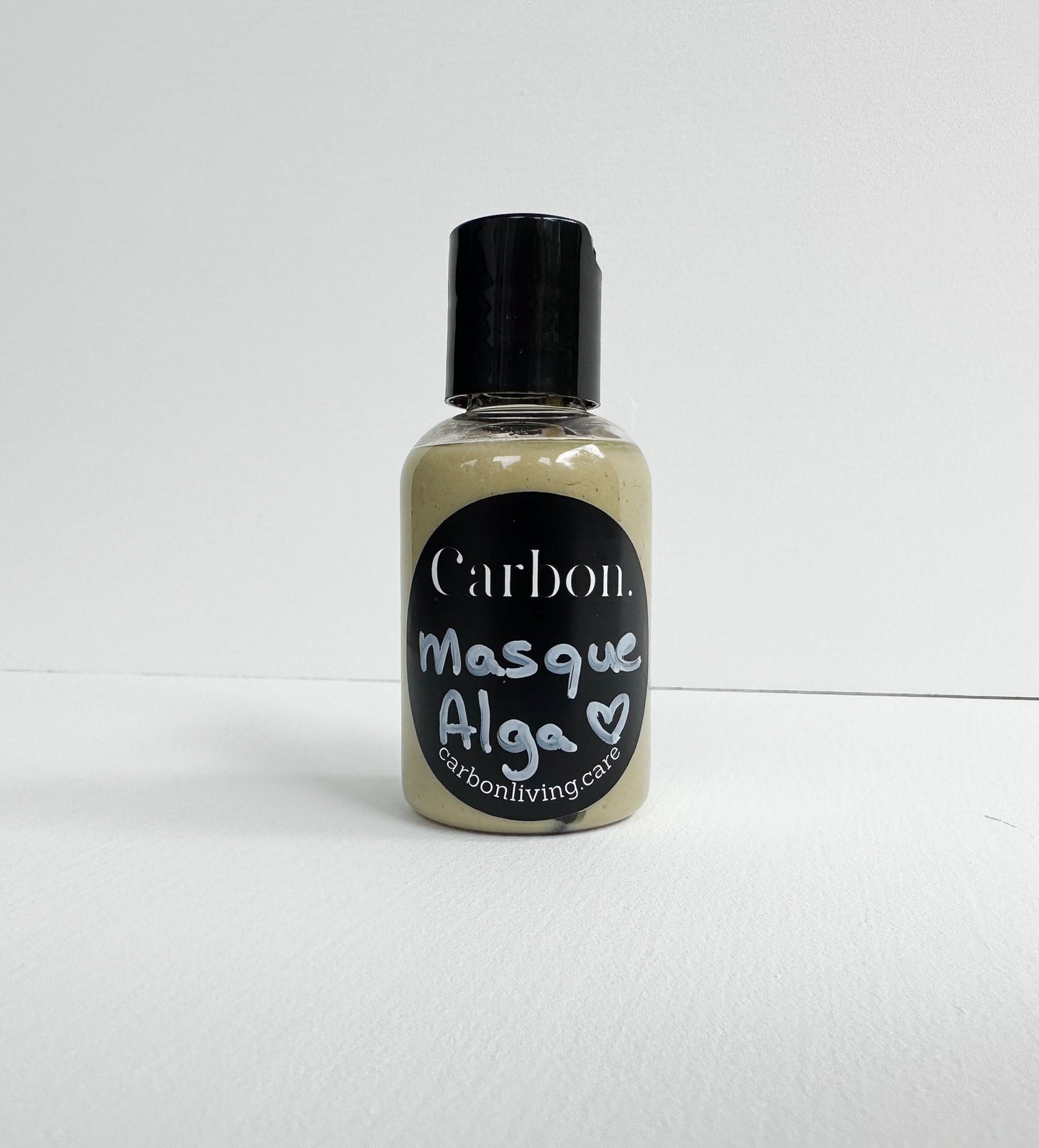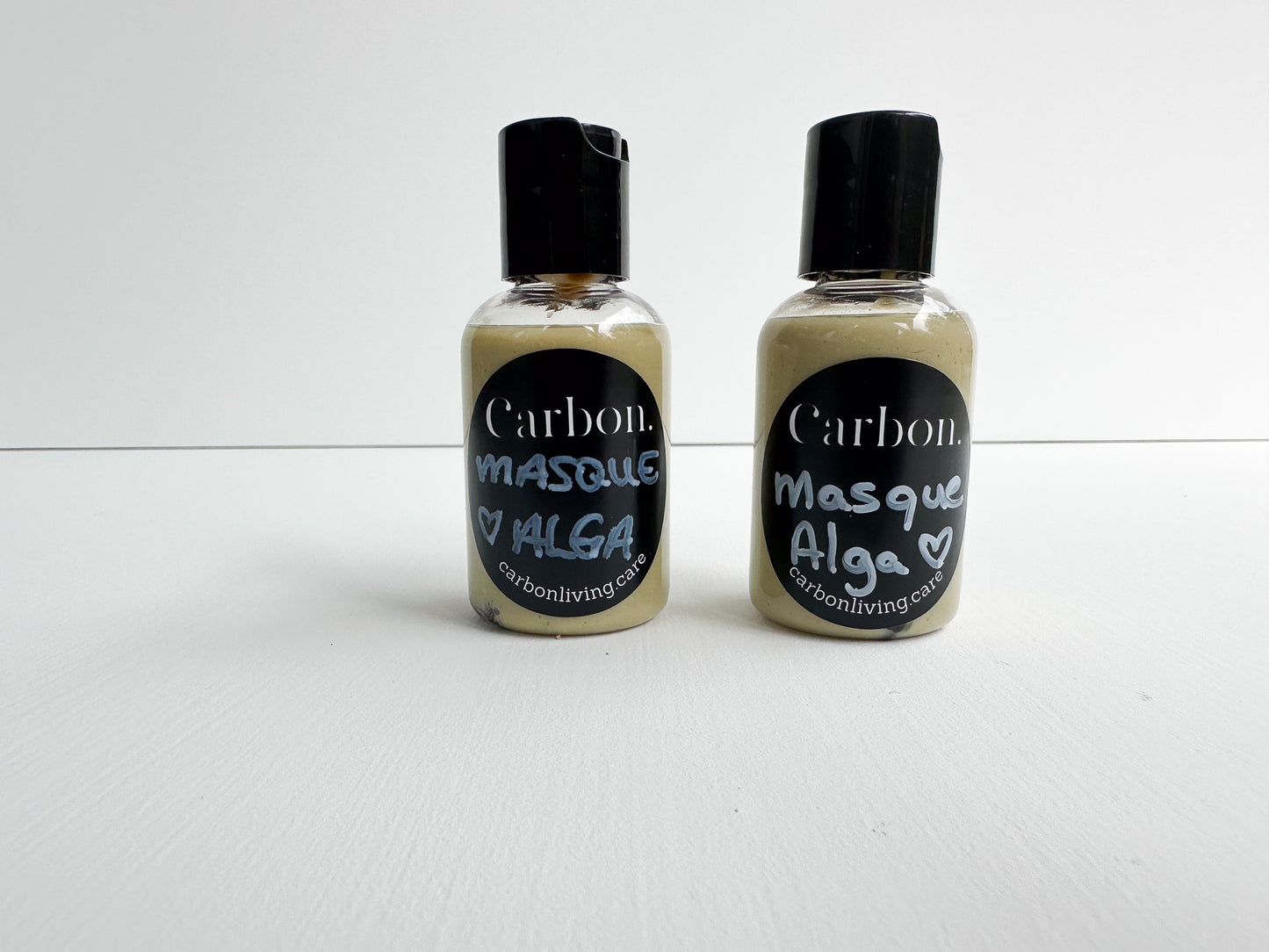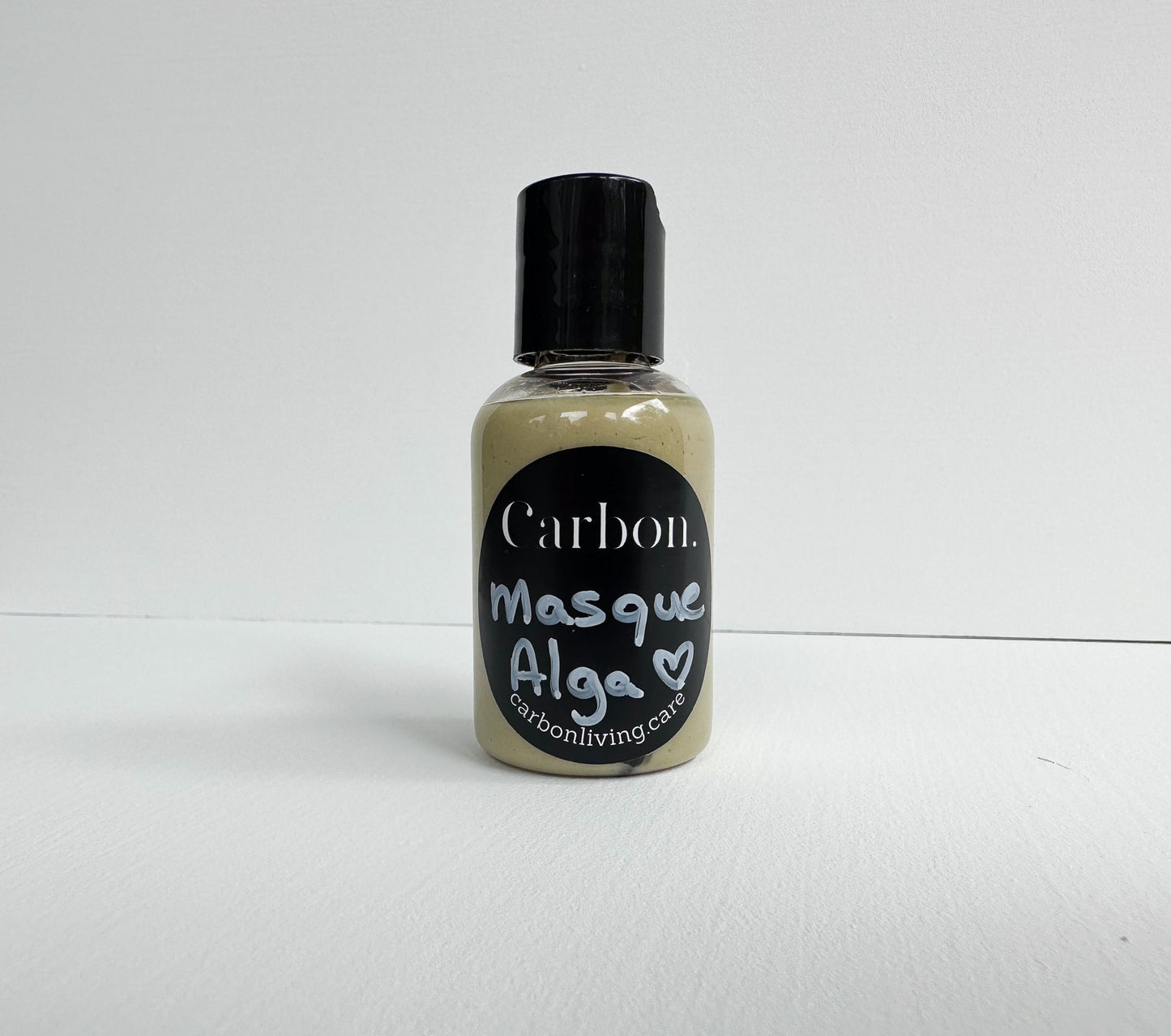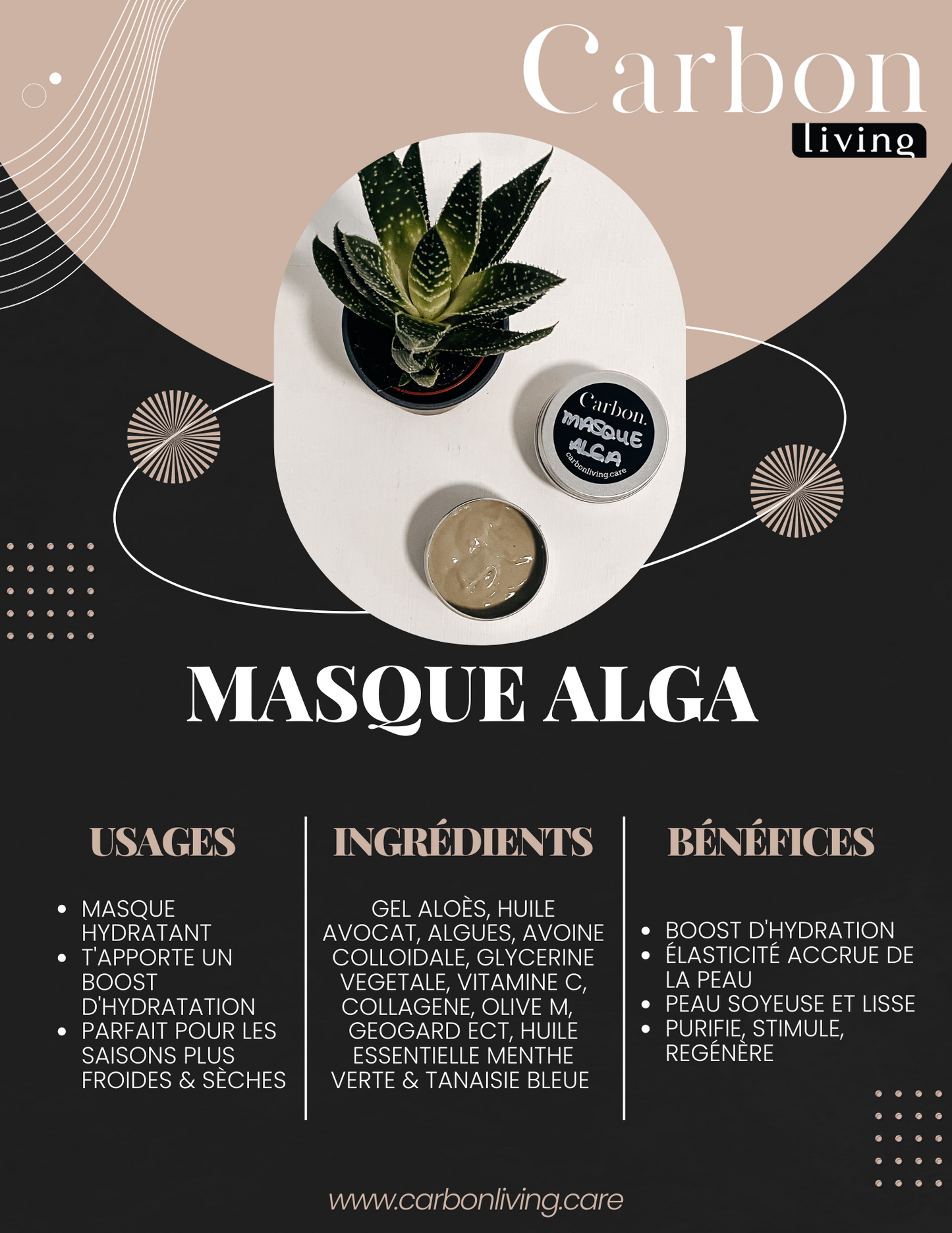 algae mask
I currently have the mask on my face, I love it, very soft skin afterwards xx
algae mask
I currently have the mask on my face, I love it, very soft skin afterwards xx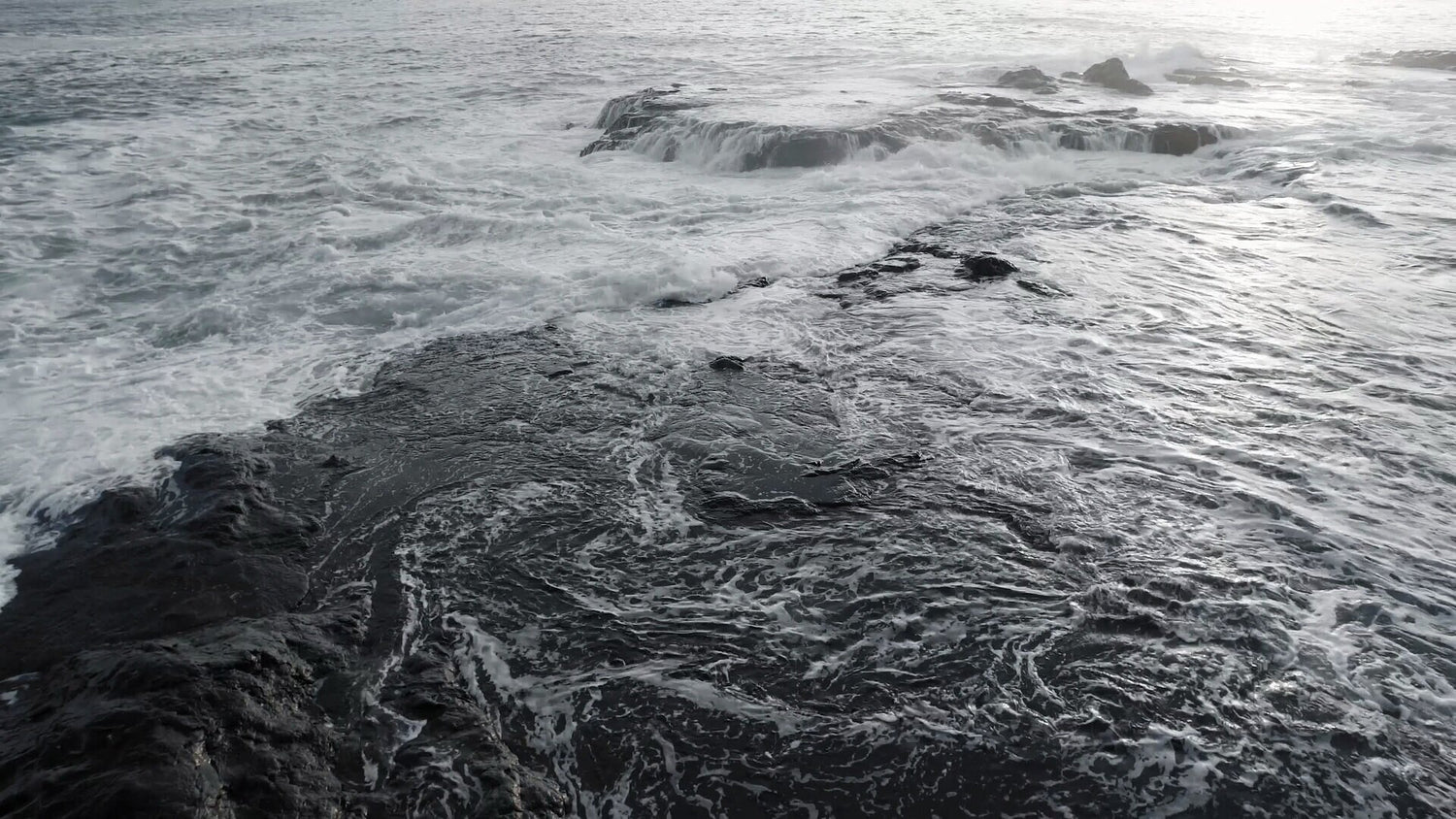 Live at your best everyday
The optimizing power of C60 natural on the human body acts with power.
At Carbon Living we understand this, which is why we incorporate it into everything we do!
Carbon Conscious Circle

Join the Conscious Carbon Circle and earn rewards every time you shop with us!

Billions of years of preparation

Billions of years of training and preparation so you can take full advantage of it!

Refer friends and get surprises!

For each successful reference, we offer you a surprise on your next order!
Why live a lifestyle C60 ?
Because I have already tried many other things!

I understand that I will age for the rest of my life, it is life after all.

However, it is essential for me to age in health and in the best version of myself.

So if the C60 can help me achieve this result: I'm IN!
Because I like to be the one who always comes up with new stuff!

I love suggesting new alternatives, new products, new ways of doing things to my friends!

My friends define me as the one who is always aware of the latest trends.

So if it's new and I can do good around me: it resonates with me!
Because I like to try new alternatives!

I love trying new products in order to always improve my quality of life, a little bit every day.

If it has potential, I want to try!
Because I have nothing to lose!

What do I have to lose?

My health is what I hold most precious, because without it I cannot be at my best.

If a lifestyle C60 can help me optimize my health, I say YES!

After all, I'm worth it!